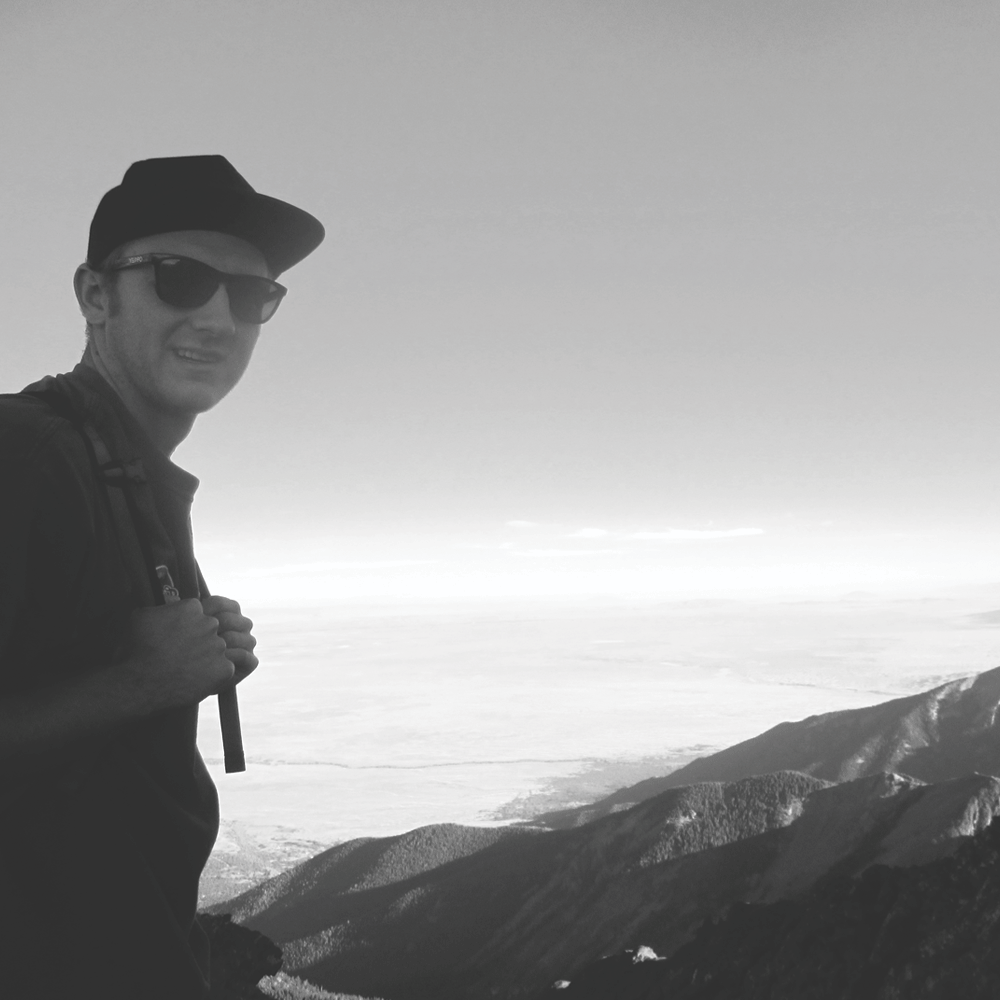 Hi there! I am Graphic Designer living in the greater Denver area. I have more than 8+ years of professional experience working as a freelance graphic/web designer. My skills range from branding and web design to hand lettering and custom sign fabrication. I push myself creatively with every project I take part in and I am always eager to explore new mediums and applications

.
Graphic Designer & Project Manager
IMS Printing, Littleton, Colorado │August 2018 – Present
Services I provide to my clients include the following: large format color graphics, direct to substrate flatbed UV printing, digital contour cutting & routing, business printing, signs, high speed digital printing, offset printing, professional layout & design, banners, interior and exterior signage, vehicle wraps, promotional items, and professional installation of my designs.
Provides project management and quality control by overseeing, leading, and coordinating 26 medium to large scale projects throughout the entire life cycle from concept development to delivery, installation, or file hand off.
Quickly earned a reputation for delivering rush order designs and running seamless project timelines; maintained on-time project execution of 100% over last 6 months.
Creates an environment of productivity and profitability by completing 55 designs for the month of January 2019 bringing in approximately $17,325 to IMS Printing.
Facilitates graphic designs for a variety of clients across the nation supporting their branding, message, and unique presence in Colorado using Adobe Illustrator, Photoshop, InDesign, After Effects, Adobe Dreamweaver, Slack, and Presswise.
Slashed administration costs by 20% by taking on direct communication with the clients and file preparation for print in addition to my graphic design and creative art direction responsibilities.
Achieved the "go-to person" at work for taking a one stop approach with clients in guiding them through the initial site survey through all phases of visualization, creation, estimation, graphic design, file preparation for print, graphic or print production, shipment of their graphic products, and/or installation of large customary graphic signage or delivery of small prints.
Consistently seeks out subject matter expert (SME) skills in new printing technology, typography, and web development.
Whole Foods Market, Denver, Colorado │ July 2012 – July 2018
Designed custom Whole Foods graphic design promotional material, advertisement, marketing graphics, and hand-painted in store signs in a fast-paced work environment while managing multiple projects in a deadline-driven environment.
Sought out during initial interview for my fine art typography skills by hand painting and drawing custom signage and was quickly offered a position within the company.
Strong attention to detail and in-depth Whole Foods Market brand standards knowledge; led to an opportunity to train new hires, mentor junior team members, communicate with teams and work closely with print vendors to estimate projects while overseeing production.
Known as respected mentor for creating new and fresh content in various forms of graphic media while meeting brand alignment on each design project using Adobe Illustrator, Photoshop, InDesign, After Effects, Adobe Dreamweaver, Slack, and Presswise.
Praised for execution in extensive mechanical revisions to graphic files for product packaging and attention to detail with advertisement layout.
Successfully planned and coordinated art direction photo shoots with external photographers and food stylists.
Managed and produced all store specific printed and digital content by directing timelines, ordering, and budgeting.
Designed social media posts for store specific promotional advertisements and events.
Managed a quarterly department budget of $3,997.50 by tracking and analyzing quarterly and monthly budgets.
Snowboard Colorado Magazine, Denver, CO│ June 2011 – July 2013
Gained significant experience in problem solving in the graphic design and magazine business.
Utilized Adobe Illustrator, Photoshop, and InDesign to create original vector based technical illustrations of topographic maps and snowboard gear.
Re-touched and edited various ski and snowboard gear for showcasing in advertisement and print through the Colorado Snowboard Magazine publications.
Coordinated with the lead designer, editor-in-chief, and various senior graphic designers and artist for the annual publication release.
Education & Certifications
Bachelor of Fine Arts – Graphic Design │ Fort Lewis College, Durango, Colorado │ August 2006- May 2010
Adobe Illustrator ● Photoshop ● InDesign ● After Effects ● Adobe Dreamweaver ● Slack ● Presswise ● Skype ● Word ● Excel ● Outlook ● PowerPoint
Colorado Trail – Backpacked over 500 miles of the Colorado Trail in 30 days between Denver and Durango.
Friends of Red Rocks We are a cooperative group that cleanses and rebuilds our favorite venue. We represent FORR as an ambassador, to educate the attendees on how they can do their part. We encourage the patrons to pack in / pack out, recycle, keep the park magical, and have a great time. I had the pleasure of designing the logo for this amazing organization. I also lend my time when I can to help clean and protect one of my favorite landmarks in this great state.
Home Brewer – its not as easy as it sounds, and my IPA beers are rarely good. But it's the process that's enjoyable not the result.
For any inquiries please feel free to email me. Thank you!